Say hello...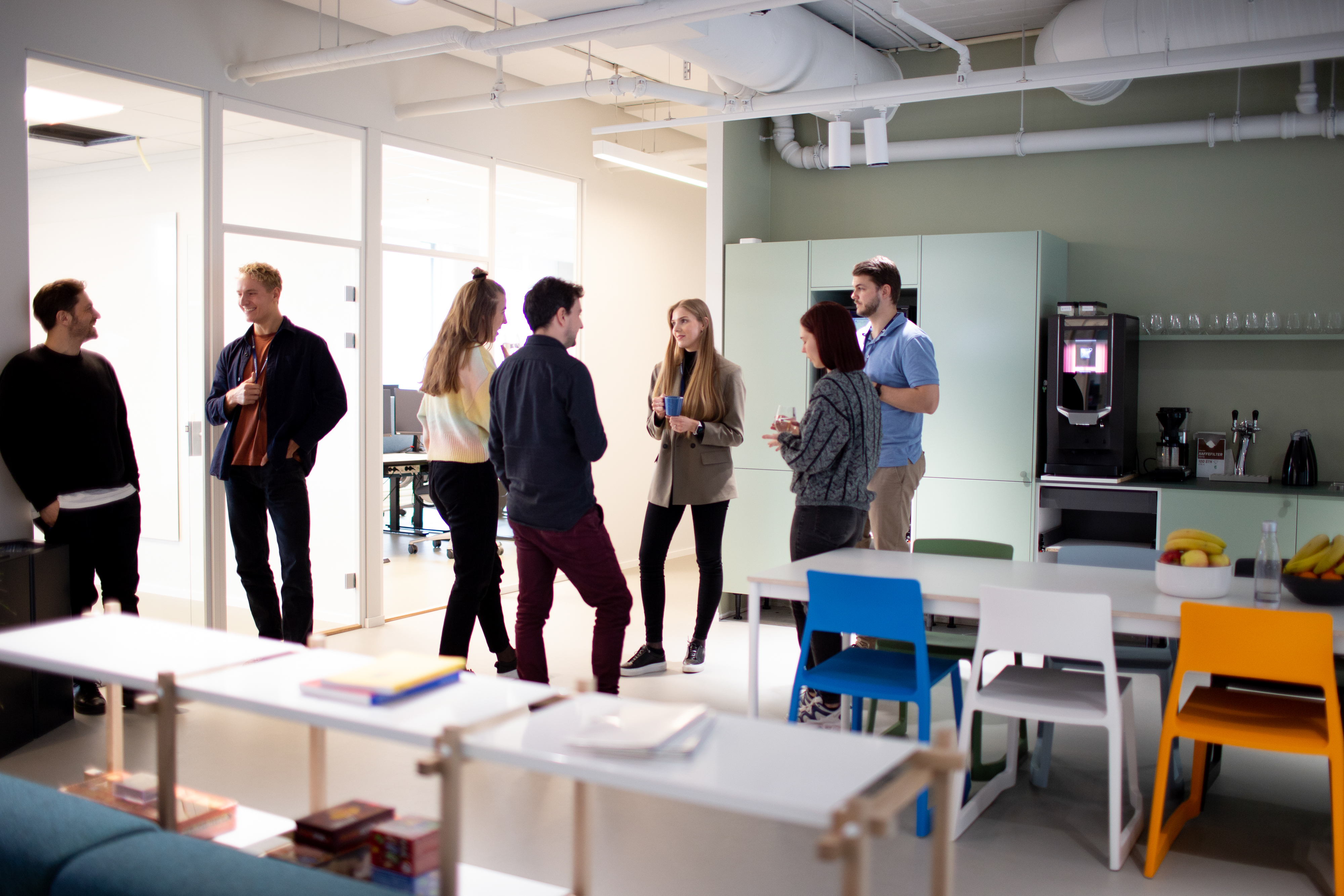 We solve it together
When knowledge, dialogue and curiosity come together, good results are created. Whatever the goal, the right means is collaboration - both between us who work here, and between us and the companies we work with. Do you want to create new opportunities with us? Please get in touch.
Designer? Developer? Project manager? Or something in between? With us, you get varied work tasks and a motivating work environment.
Our teams consist of people from different disciplines, and we are always looking for more people who want to create products that have a positive impact on people and society. Freedom, flexibility and good support schemes ensure that employees are well taken care of.
---
We appreciate both new acquaintances and new tasks to be solved. Together we work out the process that best suits your project.
Sometimes that means facilitating innovation, other times we move in more familiar environments. Both require understanding, immersion and collaboration. And luckily: Where there is curiosity, there is also a way forward. Every time. Get in touch and we'll take it from there!